When your plastic card arrives, you have to activate the card before you can start using it.
How can I activate my card?
Log in to your personal TeslaPay account. Then, in the menu click on Cards and after select All Cards.

In the card list, find the newest one and click the Activate now! button.

Then, you will be asked to enter the last 6 digits of your card. Enter them and click on the Save button.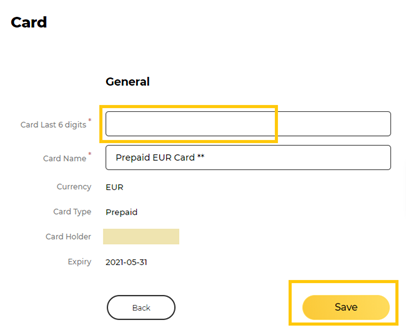 Note: be sure to activate your card within 90 calendar days since the card order was placed, otherwise it will be blocked.